Nothing is quite like taking a long hike in the great outdoors, admiring mother nature and animals that live in it. But avid hikers can grow tired of trekking the same old trails that are close to where they live and seek something a little more adventurous. Luckily, the U.S.A is home to many extraordinary national parks that offer challenge and splendor for those committed enough. Interested? Here are some of the country's best national parks for hiking.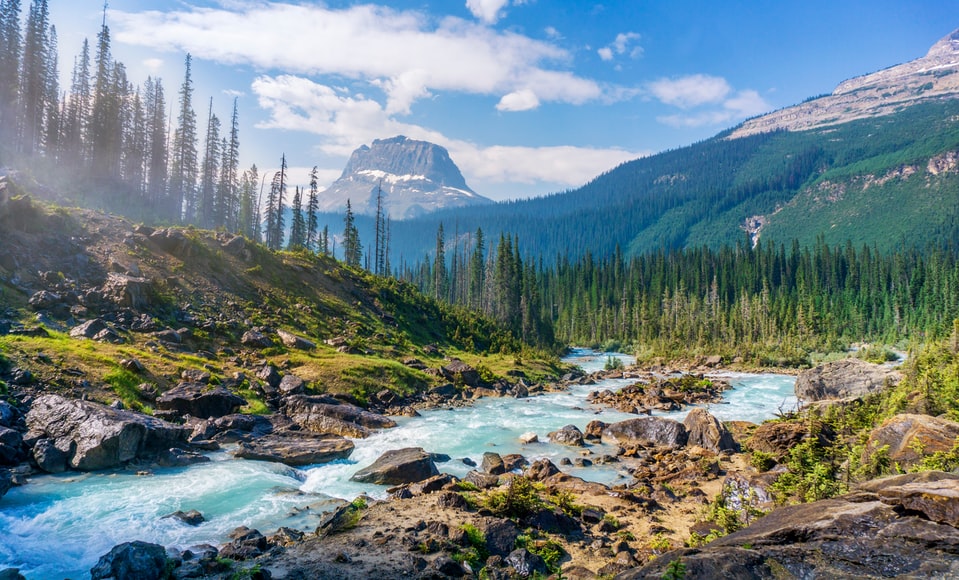 Glacier National Park
With nearly 1,600 square miles of wilderness to explore and over 700 miles of hiking trails, Glacier National Park is one of North America's most beautiful and beloved areas for hikers. Located in the Rocky Mountains in Montana, this park is full of valleys and trails that will keep sightseers coming back for years to come. Because it is so large, one could visit multiple times and get an entirely new experience each time. If you travel north long enough, you'll eventually reach the Canadian border. You're also able to bike, camp, and visit lakes that encompass the region–just be sure to watch out for grizzly bears.
The Grand Canyon
The Grand Canyon provides an intensely unique experience for even the most experienced hikers. This national park, located in Arizona, is a little over a mile deep, 278 miles long, and roughly 18 miles wide. The view from above is breathtaking, but getting down into the canyon itself is a completely separate adventure. It is filled with countless different crevices, valleys, and trails to explore. Not only that, but visitors can also camp, take tours, or go water rafting where it's possible.
Yellowstone National Park
Primarily in Wyoming but also stretching into parts of Montana and Idaho, Yellowstone covers almost 3,500 square miles of land. The area is littered with volcanic hot spots, some of which shimmer a brilliant blue hue, as well as forests, rivers, hot springs, geysers, and canyons. Hikers should be aware of the surrounding wildlife that inhabit the area as well, like wolves, bears, and bison. If you feel like testing the waters, you can bring a kayak and ride the rivers that run through the land.
Pick a Trail and Get to Hiking!
If you're looking for a good place to do some serious hiking, or even if you would rather opt for a casual hike, these are all excellent parks to do so. You'll need all the proper gear: water, snacks, sunscreen, sunglasses, a compass, a phone, and comfortable clothing. Be extra mindful of the shoes or boots you wear, as all that hiking can form blisters or bunions if they're too tight or fit awkwardly, then your only option would be to contact a medical professional, like Northwest Surgery Center, to cure them. Another good rule of thumb is to let someone know that you're going hiking before you leave. Let them know when you expect to be back, this way if anything goes wrong, someone will be able to reach out for help. But enough of all that, load up your backpack and go hit some trails!