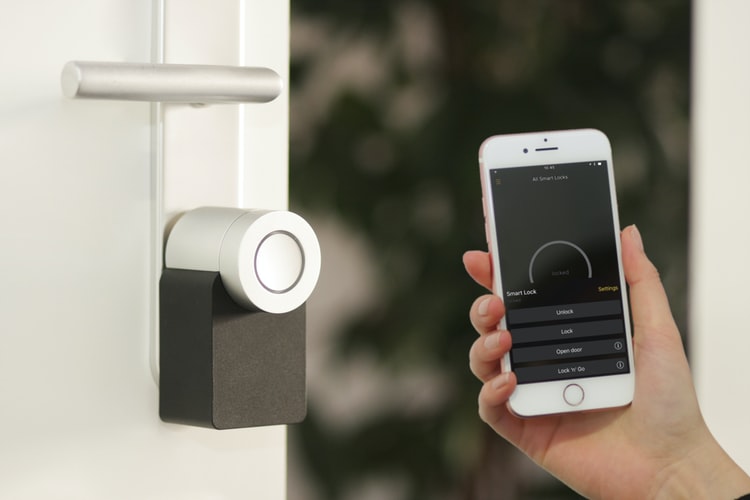 If you're looking to make your life easier and your home more secure, then the chances are you've probably considered getting a few 'smart' gadgets to have around the home.
The problem is, there are so many to choose from that it can become a bit overwhelming trying to choose which ones are the most worthwhile!
Read on to find out which gadgets are likely to add the most value to your life and why.
Smart lock
The basic idea of a smart lock is that you have control of it from your phone, meaning that you can let people in and out even if you aren't there.
You can also create a virtual 'key' for people who you want to be able to access your home, for example, a dog walker or a babysitter, but you can limit the times and days when their key works. This means that you can allow people to access your home, but only when you want them to.
Smart locks are a great gadget to add to your home both in terms of convenience and in terms of security because they mean that you don't need to provide any physical keys to your house.
Video doorbell
Video doorbells allow you to see who is outside your home, and based on this, you can choose whether or not you want to answer the door. The doorbell comes with a video feed, which you can watch on your laptop or your phone.
This is a great security feature for anyone who doesn't quite feel safe when they are home alone, but it also provides peace of mind for people who are away from their homes. With a video doorbell, you can see who is outside your house, which gives you the option to do something if you see someone there who shouldn't be.
Automatic sliding door
Have you ever had that awful moment where your hands are full and you need to open the door? Or perhaps you're sick of getting up several times in an evening to let the dog in and out?
Either way, an automatic sliding door, like the ones offered by evoproducts.com, means that your door will open and let you in or out automatically.
Roomba
Roombas are essentially dirt-seeking robots! They are automatic vacuum cleaners that will patrol your home looking for dirt and clean up anything they find. Definitely a great addition for people who don't have the inclination to clean.
Pet feeder
Have you ever gone out and left your pet at home with enough food to last them the day, only to find that they eat it all up within the first five minutes and make themselves feel sick?
Automatic pet feeders are a great way around this problem. All you need to do is program them with how much food to release and how often, and your pet will get fed the right amount at the right time as though you were there doing it.