Did you know that a whopping 4.5 billion people use social media? If your business isn't using social media at all or very effectively, then you could be significantly reducing your conversions. After all, marketing only works when it's good and enough people see it! But, just because lots of people use social media it doesn't mean every platform has the same magic formula. Like with any marketing strategy, building up social media pages requires an informed approach.
Every business is different. How one company speaks to its audience it's necessarily the same as another. So, the key is figuring out who your audience is and what content will be best received by them. That all starts with the social media platform you choose, which could either make or break your business depending on how you use it. If you're just starting out and you have no idea which basket to put all of your business eggs in, have no fear – here is an overview on choosing the right social media platform for your business.
Social Media Platforms At A Glance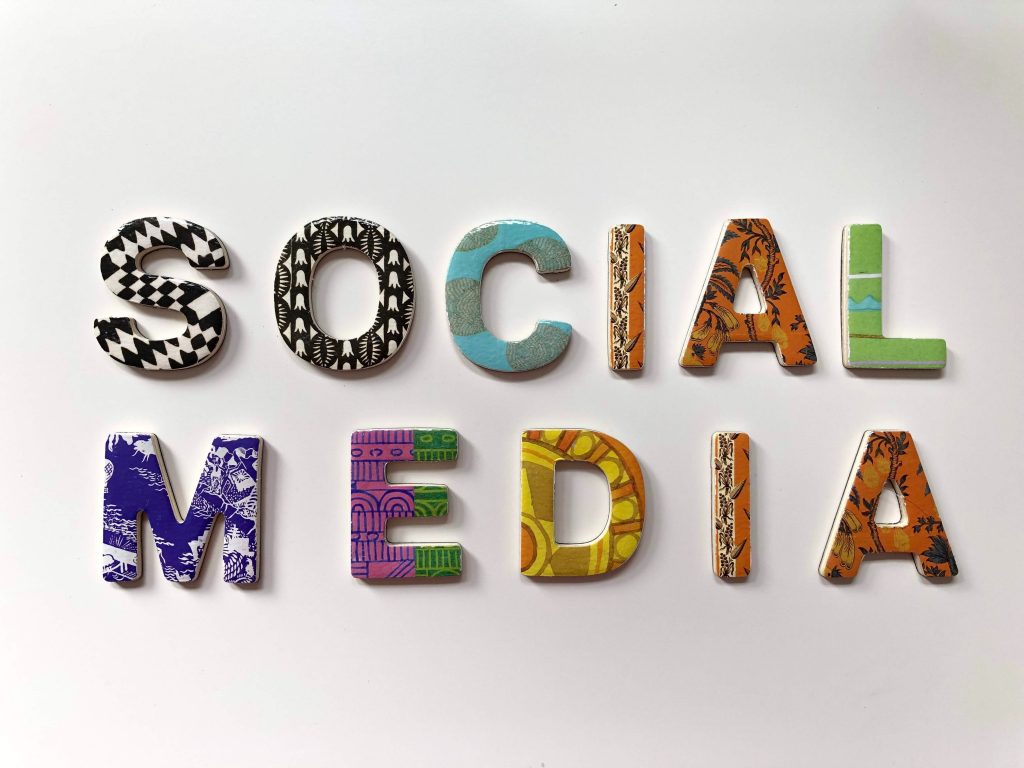 Every social media platform has its own quirks and flaws that might make it suitable for your business or not. The time you spend working on your social media should be adding value by generating leads and engagement, so it pays to work out which platforms are right for your business.

Here's a brief overview of some of the most popular social media platforms:
Facebook
Users: 2.6 billion
Main Demographic: 20-29
As the so-called king of social media, Facebook is incredibly wide-reaching and has its own ads platform, making it ideal for marketing content or products. Business pages are useful assets and can also feature chatbots and booking features to boost trade.
Instagram
Users: 1 billion
Main Demographic: 13-17
Do pictures say a thousand words when it comes to your business? From before and after shots of renovations to e-commerce brands selling clothing – Instagram is all about the visuals. The main audience is younger than Facebook, but the use of hashtags, geotagging and live streaming is a great way to spread awareness of your products and services.
Pinterest
Users: 322 million
Main Demographic: 18-29
Pinterest works on the idea of creating boards filled with images that you 'pin' together. These can be brand pictures or infographics, which will have links to your content. There aren't as many ways to interact with your customers on Pinterest, but if your brand has an excellent visual aesthetic or is lifestyle based, it can give generous traction with the right approach.
TikTok
Users: 800 million
Main Demographic: 16-24
TikTok is a platform that seems to have sprung out of nowhere to reach dizzying audience figures. The app works on the premise of making music videos and browsing similar content made by others. While there are ways you can advertise as a brand on the platform, it very much depends on your niche as to whether it would work or not, as the audience is typically very young.
Twitter
Users: 330 million
Main Demographic: 18-29
If your message is short and sweet then say it with a Tweet. Twitter is one of the best platforms for using hashtags which can spread the message about your brand. Retweets (especially from high profile accounts) can very easily boost engagement and brand awareness. Many networking pages also exist for local businesses on Twitter too.
Youtube
Users: 2 billion
Main Demographic: 18-29
Video content is highly absorbed across all industries and is a great way to introduce your brand to your audience. YouTube videos can also be embedded into your other social media platforms, landing pages or articles. The main advantage is that videos can be monetised through Google Adsense, which could boost business revenue just through views alone.
Social Media Basics For Business
So you've set up accounts for your business across specific platforms. Now what? From the off, you need to make sure that your business information is clear. On a basic level, your customers need to know who you are and what you offer. Having clear communication from the outset is vital, so be sure to take the time to fill in profiles thoroughly so you can easily be found.
From there, it's about creating a social media strategy. What visual or written content best gets across what you do? At this point, it's a good idea to sit down and plan posts at least a month in advance. These can be scheduled ahead of time too. To reach the maximum number of people, you should look at any trending hashtags or events that your brand can get on board with. Posts don't always have to be 'buy buy buy' either – you can also add fun or informative posts in to boost engagement too.
Remember also that being social is a two-way street. This means designating someone to interact with customers and content from other accounts to build engagement. If that's not you, then the person needs to understand your brand voice to avoid any social media fails. You also need to ensure your passwords are safe and secure. We've all seen examples of disgruntled ex-employees posting inflammatory content on company accounts. Don't let the same happen to your business!
Social Media Checklist For Business
Once you've chosen social media platforms for your business, the work doesn't stop there! As well as creating regular content (ideally daily), you'll need to figure out your overall strategy. If you are new to social media analytics, then you'll also need to get your head around this too.
Make a note of what is performing well versus what isn't. Keep working on your pages and refine your content. After all, your social media pages are a direct reflection of your business.
Here's a a social media checklist if starting from scratch:
Create business pages with relevant account names

Spend time filling out and designing pages

Add social media icons to your website

Invite friends and family to 'like' pages to gain initial traction

Plan and schedule content ahead of time

Work on a growth strategy to boost followers

Keep an eye on page and post analytics
The above isn't exclusive but it does give you an idea of the 360 approach that's needed here. In short: it's not enough just to set up a page and leave it there, hoping it will bring your business leads! You need to work at it.
Advantages of Social Media For Business
First and foremost, by having your brand on social media you are exposing your business to a vast network of users. Billions of them! When researching products or services, many people will check out a company's social media pages first. When done correctly, your pages and subsequent posts will all help to sell your services. It could even be the case that a social media post is selling your products even when you are asleep, due to the fact that unlike a physical shop – the internet never closes. Plus, you can also use chatbots to act as customer service when you are closed, meaning you won't miss out on custom.
When a brand has a lot of 'likes', this creates brand authority, which instantly signifies a level of trust to new customers. As your page grows, it's easier to share content with your followers. On a basic level, regular engagement through social media keeps your brand at the forefront of your customer's minds. However, it can also be a way to share messages about sales or other promotions. Ddirect links or 'buy now' buttons are an excellent way to boost conversions, and social media is the perfect way to share this content type out.
Disadvantages of Social Media For Business
It might sound obvious but to anyone who doesn't come from a social media marketing background, there's a clear distinction between personal and business social media accounts. Remember, your business followers aren't just friends and family, they are your customers. Posting out spam or offensive content could seriously harm your brand's reputation, and this includes how you reply to disgruntled customers who have left a public review too.
It can take time to carve out a social media strategy that truly works for your brand and brings in leads as a result. Every business is different, and as a result, the same content isn't going to work well on your page just because it did for another company. You have to take the time to tap into your demographics and provide what they signed up for, which not every business owner has the skills or insight to do well. Terrible social media content could do more harm than good.
Also, make sure you don't fall prey to the sneaky dopamine hits, where you fall into a sea of 'liking' and clicking away every time someone posts a new smoothie bowl. Be ruthless and efficient online as much as you are offline.
To Sum Up
While social media might feel pretty universal, in truth no two platforms are created equal. Not only are the demographics different, but so is the type of content you can post on them. Depending on your business, your customers may react better to one over the other.
To decide what social media platforms are right for your business, you need to look at your target audience in greater detail. Ultimately, the goal is for them to absorb said content positively so they go on to buy from your business. Knowing your audience inside out is the key.