Canada is home to several beautiful and unique places that you should visit when traveling across the country.
Here are some top five destinations to see on a Canadian road trip: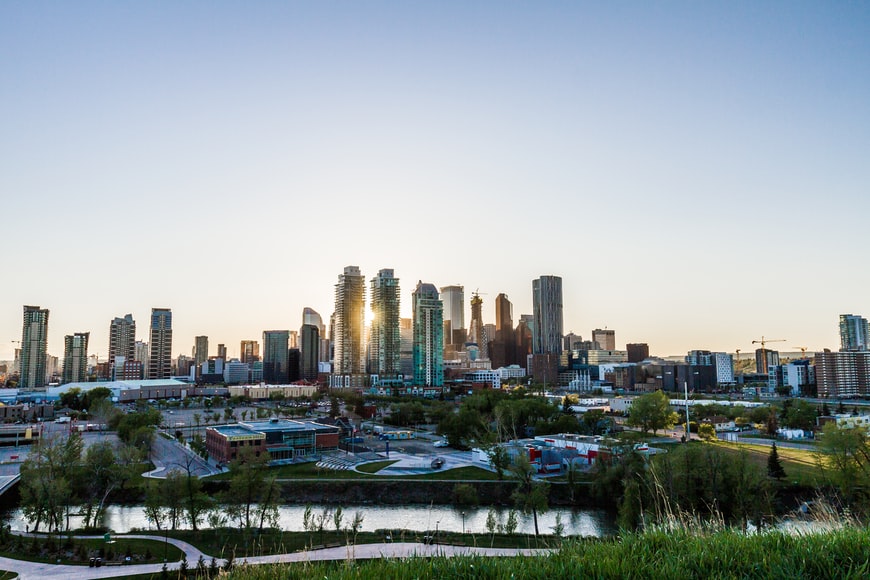 5. Calgary, Alberta
Calgary is one of the largest cities in Alberta and one of Canada's most well-known destinations for tourists and travelers alike.
The city offers many exciting attractions such as tours of the famous Calgary Tower, Glenbow Museum, shopping downtown, great dining options at local restaurants, thrilling events at Calgary Stampede grounds, and much more!
Because there are so many things to do in downtown Calgary alone, you may require more than a simple day trip to explore this bustling metropolis!
So gather your friends together for a nice long Canadian road trip, and pack your bags for a trip to Calgary!
If you're needing a bigger car you're in luck, organizing car hire in Canada is extremely easy and there is an abundance of dealers. 
4. Whistler, British Columbia
Whistler is an incredible location that you should add to your list of places to see on a Canadian road trip.
The area is home to amazing skiing and snowboarding in the winter which means it can be a lovely summer retreat perfect for hiking, biking, and other adventure activities.
This mountain community offers spectacular views year-round.
If you are traveling from nearby Vancouver make sure to take a quick detour up the Sea To Sky Highway for some beautiful sights en route.
Whistler would be an ideal place to visit if you're looking for somewhere scenic to set up camp or even enjoy a long weekend with family and friends.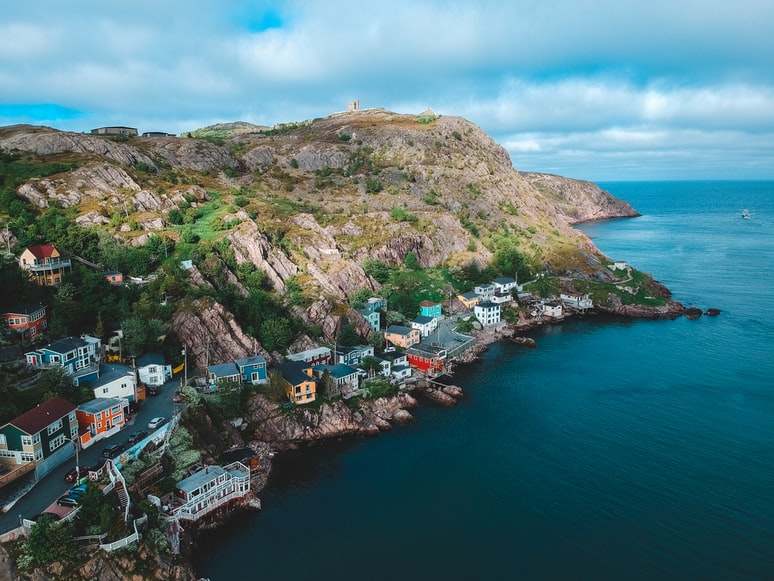 3. Newfoundland, Newfoundland And Labrador
The vast majority of non-Canadians are unaware that there is actually an East Coast province north-east of the well-known Maritime Provinces like Nova Scotia and Prince Edward Island.
This particular Canadian road trip destination is Newfoundland, which you can visit to explore its countless hiking trails, scenic views, wildlife adventures, and rich history.
The people here are very friendly and will happily welcome you in for great cuisine at local restaurants or pubs!
There's really nothing like experiencing traditional food like cod tongue or caribou stew when visiting this unique location on your next Canadian road trip adventure.
2. Jasper National Park, Alberta
Jasper National Park is located very close to Banff national park, close to the province's borders with British Columbia and the Northwest Territories.
This location is home to some of the most picturesque mountains in all of Canada, making it an ideal destination for hikers, climbers, and adventure seekers. 
The best part about Jasper National Park is that so many tourists overlook this Canadian road trip option which means you'll have these amazing views all to yourself!
You can expect nothing short of spectacular sights when visiting this park on your next road trip through Western Canada.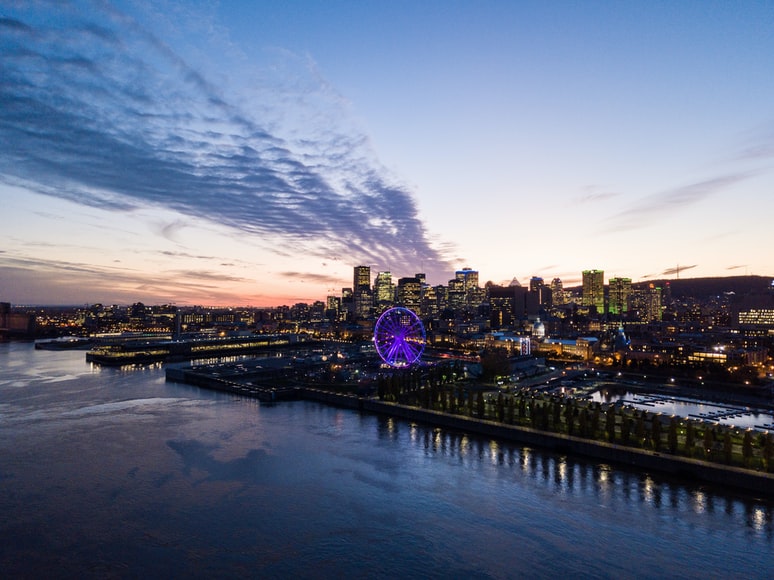 1. Montreal, Quebec
Montreal always tops must-see lists for Canadian travel destinations because it features a vibrant culture with wonderful dining options at local restaurants or pubs.
It's also home to incredible attractions like Mont-Royal or Notre Dame Basilica as well as a lively nightlife.
Additionally, massive festivals like the Montreal International Jazz Festival and Just for Laughs Comedy Festival attract visitors from all over the world. It's no wonder it's one of Canada's most popular tourist locations!