We often talk about window shutters for all sorts of positive reasons. We talk about how much easier they are to clean than, say, blinds or curtains. At times we wax lyrical about the combination of masses of light yet the privacy of knowing that you can easily shut it all off with the pull of a cord.
When you think about your favourite style of shutters it may be the European flair of the café style that grips you or the security of a set of really sturdy, solid exterior shutters. One thing that is often missed out in conversation is just how big a contribution to the ambience of a home, not just interior, but exterior as well the choice of shutter styles can make.
Let us take a look at some well-known cinematic appearances of shutters. We will look at 3 houses that should be instantly recognisable. Exercising a little artistic licence, we will look at one from a cult television series as well as one culled from the IMDB authority site of top 250 movies of all time and a representation from the top ranked comedy/drama movies. If you want to know more details about the styles, we mention you can gather more information here.
Starting with the lighter side of things afficionados of the late 80's film genre will surely recognise this gracious specimen.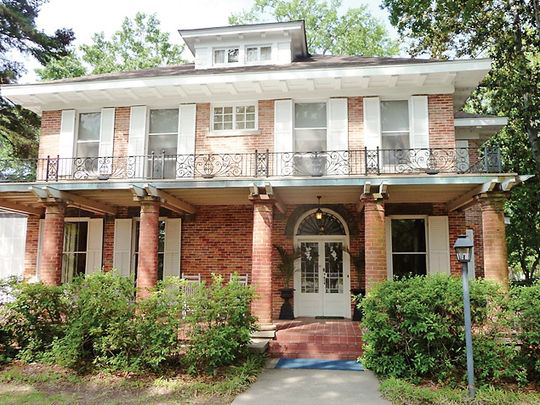 The first famous house we are taking a look at is the movie Steel Magnolias. In addition to a dazzling, star studded cast including Sally Field, Julia Roberts, Darryl Hannah and Dolly Parton to name but a few it also featured some of the finest examples of plantation shutters ever to grace the silver screen. When you take a look at the frontage you can easily see how they contribute to conjuring up images of refined and genteel afternoon drinks with couples swirling around the front drawing room.
Our second example, coming in at number 177 on the IMDB list is one that is surely on just about every list of well-known Hollywood blockbusters. It must be one of the most quoted films of all time. We are talking, of course, about the epic 'Gone with the wind'. The stunning mansions of Twelve Oaks and Bellamy Mansion are classic examples of the up-market home of that bygone era. It is almost a cliché but when people think of the sturdy, but airy style of plantation shutters these mansions, and this film often comes to mind.
The third and final home where, we would argue, the style of coverings used for the windows makes a visceral impact is taken from another cult but this time from a TV series. The setting for the Ewings home in the classic 'Dallas' series was the breath taking Southfork Ranch. This ranch house epitomises a certain, rich, and comfortable lifestyle. It is easy to picture the main protagonists rising to do battle of a morning and throwing open the opulent, gleaming white shutters of their bedroom.
As you will see from these famous examples shutters can have a gut level, emotional impact on the mood generated by a home as well.